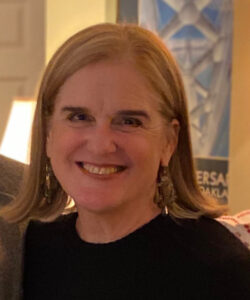 Betsy Keady is an award-winning marketing professional (national award for the Who Is She? Campaign) who works with private, public, small and large company clients to create practical and effective marketing, branding, positioning, and communications strategies and solutions.
Ms. Keady has a particular talent at:
Creating a communications brand strategy and seeing it through to implementation,
Making often complicated information understandable and effectively communicated to targeted constituent groups while keeping to brand identity, and
Working with senior executives to help them shape, hone, and communicate and present important information pertaining to company changes and objectives.
Ms. Keady's experience in branding and communications strategies is in the professional services industries, and her experience with honing, communicating, and presenting information is large companies in myriad industries.
Prior to Keady Communications, Betsy was vice president at The Blue Dolphin Group, an online magazine subscription company, where she led the business development efforts; Director of Marketing at Choate, Hall & Stewart LLP, one of the largest law firms in Boston, MA where she built a successful marketing department from scratch; The Forum Corporation, as Vice President in charge of worldwide marketing; the Founder and Publisher of Intrapreneur Magazine, and as Marketing Communications Director during the startup of Inc. Magazine, one of the most successful launches in magazine history.
Ms. Keady is a graduate of The College of the Holy Cross.
Discuss your business goals with 
Keady Communications