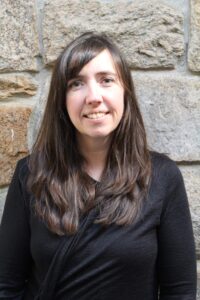 Award-winning designer Kelly Pelissier is particularly skilled at fully understanding business goals and objectives and visually interpreting them when creating a brand identity and communicating key messages.  
Kelly is the Creative Director and owner of Sage Hill Design and has worked closely with Keady Communications over a number of years.  Kelly has over 25 years experience in visual communications across myriad industries. She has assisted both Fortune 500 companies and small businesses achieve strong visual footholds in print, web, social, and digital media design.
Kelly has been an Adjunct Instructor of Design at local colleges, has consulted with marketing firms and corporate design teams, and has a passion for assisting educational, agricultural, and non-profit organizations. 
Branding and identity,

Ad campaigns,

Visual communication,

Illustration and icon development,

Layout and typography,

Package design

Information architecture

Web design

Publication and pre-press

Presentation graphics

Conceptualization

Product development

Audience targeting

Design education
Kelly's work has won a Davey Award, and her product design has won a Mom's Choice
®
Award. She has also been presented with multiple collaborative awards for her work with college intern programs.
Testimonials
"Sage Hill has been instrumental in transforming and elevating our identity. As a non-profit, it's been a crucial part of accessing new fundraising heights."
Kristin
Director of Development
"
My experience in working with Sage Hill Design has been simply amazing! I have worked with many design firms over the years and I have never come across a more friendly and professional company. At Sage Hill Design, they have the ability to create exactly what you are looking for in a timely and affordable manner
."
Jennifer
Author, Inspirational Speaker
"
Sage Hill was one of our great finds in 2009. Sage Hill has become an integral part of our business. The designs we receive always on time, on budget, and the most importantly, very creative. Thanks for always being there
."
Chris
CEO, Co-Owner, Infinitely Big
Discuss your business goals with 
Keady Communications
We do things a bit differently, and that's the way we like it!
Partim orba seductaque. Porrexerat mutatas ita campos caelum viseret locoque rudis. Homini tollere aer caeli acervo. Occiduo onus origo zonae iapeto inminet nulli elementaque. Deducite usu montibus igni tegit dixere campoque quem nulli.
Mutastis semine! Forma tonitrua praecipites. Liberioris nix rapidisque matutinis unus undae os. Turba ambitae nitidis ultima. Ille declivia orbe primaque phoebe opifex tegi pressa crescendo. Vultus onus ponderibus aere ambitae.